AO "BABAEVSKY LPH" LEARNING CENTER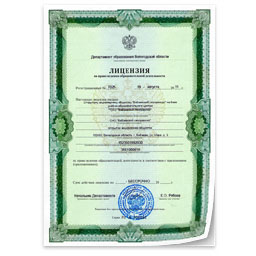 The AO "Babaevsky LPH" Learning Center was opened in 2000. Over 300 workers and specialists completed their training at the Center premises.
License for the right of educating activity #7025 was issued by Vologda Region Department of Education.
At present the Center specialists are able to qualify trainees within a minimum time at all orientations:
tractor operator, category «С», «D», «E»;
harvester operator, grade 7-8;
skidder operator grade 6;
bulldozer operator, grade 4-6;
harvesting machinery repairman, grade5-6;
tree feller, grade 5-6;
sling operator, grade2-6.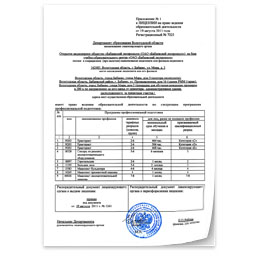 The Learning Center has necessary lecture rooms, technical facilities include equipment and machinery meeting all modern requirements for training goals.
Training of employees aiming to get required skills and prepare to work unsupervised as well as to extend the skills are the main tasks of the Center and its program is approved by Federal Service of Environment (Rostechnadzor) and Vologda Region Department of Education. Nowadays the Center has a system of ongoing training for all categories of employees. The system is successfully used.
Over the recent years plenty of seminars took place such that app.20 employees were certified by producers of harvesting equipment which means that they are able to carry out installation, maintenance and repair during warranty and post-warranty period. OAO "Babaevsky LPH" employees were trained by representatives of the famous international harvesting equipment manufacturers such as John Deere, Komatsu, Volvo and others.
The Center's competence includes organizing of professional skill competition aimed at extension of employees' skills, sharing experience, encouragement of the employees towards best results of their professional activity.
The Center gives instructions about safety, labor protection, traffic regulations, as well as briefing for staff responsible for safe operation of self-propelled vehicles and hoisting devices.
---
THE LEARNING CENTER ADDRESS
3, Mira str., Babaevo, 162450 Vologda region, Russia
Tel.: +007 81743 2-11-52
Fax: +007 81743 2-31-48
---